Yalla - Abu Dhabi Life Magazine
Yalla is a brand created by Phoenix Media. Over the last eight years it has evolved to become the leading lifestyle magazine for Abu Dhabi. Published monthly and distributed across tailored distribution channels in Dubai and Abu Dhabi, Etihad Airways, private lounges and retailed across Waitrose and Spinneys.
Focused on the Emirate of Abu Dhabi and beyond in the wider UAE, the lively content showcases local news, business, events, art & culture, food & beverage, education, sustainable living, family & entertainment, sports & leisure and so much more. Yalla is also growing its content for the Dubai market with a new Dubai section in the magazine and website….watch this space!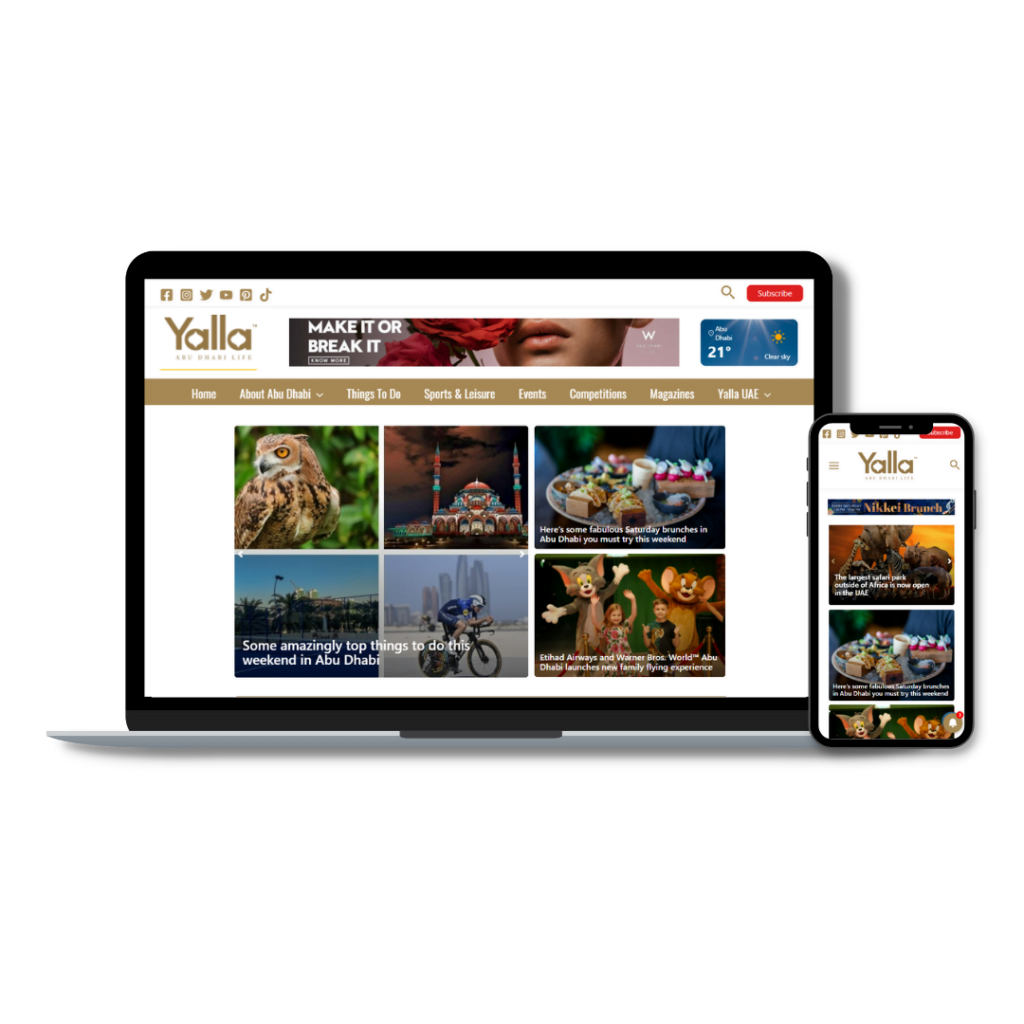 Yalla - Abu Dhabi Life website
Online since 2015, Yalla! has been your best friend and eyes on the capital. Be it Arts & Culture, Education, Lifestyle, Gourmet Getaways, Entertainment, or Wellness, here's your guide to the what's what of the emirate.